When you want expert hydraulic equipment repair and maintenance services, come to the best…come to us.

We've been in business and family-owned since 1980. We repair and rebuild all major brands of hydraulic cylinders, pumps, control valves, power steering cylinders, commercial log splitters. 

We are now an Authorized Distributor of Manuli Hose Assemblies. Bring us your worn hoses and we will make you a replacement using Manuli Brand Hose and Connectors from our extensive inventory of pressure fittings.  We also stock many different Hydraulic Adapter Fittings as well.

We now carry both AW32 and AW46 Hydraulic Oil for Sale in 5 Gallon Pails for $58.00 each.

92 West Hills Road 

Huntington Station, New York 11746
(631) 673-3704 Phone

(631) 673-3705 Fax

E-Mail: snshydraulic@optonline.net 

Hours: M-F 7:00AM - 5:30 PM

If Oil Runs Through It, We Can Do It!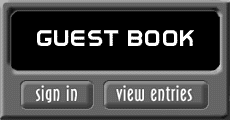 We are now the proud owner of a brand new Heavy Duty Hydraulic Disassembly Bench with Nut Buster® and Nut Runner® capable of developing 30,000 ft/lbs of torque.  Utilizing a complete assortment of tooling plates and adapters, we can now perform repairs requiring high torque loosening/tightening to factory specifications for large machinery and heavy equipment cylinders involving complex or unusual assembly/disassembly procedures.

Stop by and check out our complete inventory of Hydraulic Hose, Fittings and Adapters in our Expanded Hose Shop